Vivente is a small skin studio in Grange, near Brisbane City where guests feel special and cared for. You can be confident of receiving high performance skin treatments and pampering massage. We love skin, brows and we're sweet on sugaring!
Kim
Senior Esthetician, Owner - Specializes in Eyebrow Design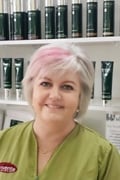 Kim takes pride in providing exception training for Vivente's small team. She believes it's the little things that make the biggest impact for customer service excellence, and strives every day to achieve this.
Ailie S
Senior Beauty Therapist, Hot Stone Specialty.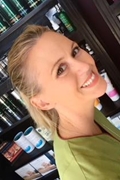 Ailie worked for Kim 16years ago and has owned her own salon. She is a very experienced and caring Skin Therapist - Hot Stone work is her specialty. Ailie is available Tuesday & Wednesday mornings (but not during school holidays)
Jess B
Diploma Beauty Therapist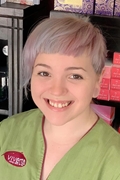 Jess loves clean beauty, especially our Botanical Extracts Skin Care and she's absolutely blown away by the results of Body Sugaring!
Shop 4, 209 Days Road, Grange, Qld 4051
0733565959
Tuesday

Wednesday

Thursday

Friday

Saturday

9:00am - 6:00pm

9:00am - 6:00pm

9:00am - 7:30pm

9:00am - 6:00pm

8:00am - 2:00pm